CSR International is about supporting professionals to find the balance and synergies between society, the economy and nature.
If your work or aspirations align with any of 17 Sustainable Development Goals or the 7 Core Subjects of the ISO 26000 Standard on Social Responsibility, you are eligible and welcome to join CSR International
What We Offer
Certification

CSR International certifies individual professional members (at Associate, Professional, Chartered and Fellow levels) and organisational training courses. Once verified by CSR International, members can use the designation "CSR International Certified [Member Level]. For example, "International Certified Professional" or "CSRICP". Similarly, for training, once verified organisations can declare their courses to be "CSR International Certified".
Training

CSR International offers a variety of online and in-situ training courses, including for example on: Foundations, Practices & Frontiers of CSR, Transformational Leadership & Becoming a Future-Fit Organisation, Sustainability Innovation & Growing Effective Change-makers, Business' Human Rights & Responding to the Refugee Crisis, Transformative Social Responsibility & Creating Integrated Value, and Stakeholder Engagement & Discovering New Tools for Transparency.
Programmes

CSR International offers an Apprentice Training Programme (aimed at Student, Novice or Associate Members, with little or no experience or relevant qualifications), a Practitioner Training Programme (aimed at Associate, Professional and Chartered Members). Each are 3-month, part-time, online programmes, resulting in a Certificate of Completion. Both draw on CSR International's Apprenticeship Programme, to which Members donate 1-hour a month.
Accreditation

CSR International organisational members (Non-Profit and Business) are able to feature degree, diploma, certificate and non-degree sustainability and social responsibility courses, and are eligible to have them Endorsed, following a process of verification by SSR International of the contents and teachers of the courses. These members are thereafter able to use the designation "CSR International Endorsed" (and associated logo) in their promotion of the courses.
Tools

CSR International has a variety of CSR diagnostic and facilitation tools, including Classic CSR Assessment (measures against SSR codes & standards), Advanced CSR Assessment (measures transformative SSR practices), Hexagon Stakeholder Dialogue (quantifies feedback & consensus actions) and S2M Certification (based on sustainability, measurement & mediation). Members can be Trained and Licensed to use these tools, or Certified as organisations (for S2M).
About Us
History
The original mission of CSR International was to be an incubator for CSR 2.0, which means Transformative Corporate Sustainability & Responsibility (CSR). Since then, we have delivered CSR training around the world, welcomed many people through our internship program, shared hundreds of SSR Research Digests and licensed CSR 2.0 Assessors & Advisors.
Vision

2017 marks a strategic shift from being primarily a research sharing portal to being a professional membership oriented organisation. SSR International's new mission is to support CSR professionals around the world to make a positive difference by enabling them to establish their credibility, collaborate with each other, access relevant content, upgrade their skills, share upcoming events and find work opportunities. We invite all existing and aspiring SSR professionals to join us.
Founder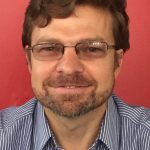 Prof. Wayne Visser founded CSR International in 2009 (as CSR International) and is a world renowned CSR academic, advisor, writer and speaker, whose work has taken him to 74 countries over the past 25 years. He is the author of 18 books on CSR, as well as over 280 papers, articles and reports. He has a PhD in CSR and has lectured at 50 universities in 19 countries. He is a Fellow at the University of Cambridge Institute for Sustainability Leadership, Professor at the Gordon Institute of Business Science and former Director of Sustainability Services for KPMG.