About Us
History
CSR International was founded in 2009 with the mission to be an incubator for CSR 2.0, which means Transformative Corporate Sustainability & Responsibility (CSR). Since then, we have delivered CSR training around the world, welcomed many people through our internship program, shared hundreds of CSR Research Digests and licensed CSR 2.0 Assessors & Advisors.
Vision

CSR International exists to promote an evolved concept of corporate sustainability and responsibility (CSR),  which we call CSR 2.0. This means moving beyond defensive, charitable, promotional and strategic CSR to transformative (systemic, radical) CSR, which is based on the principles of creativity, scalability, responsiveness, glocality and circularity. We invite all who share this vision to join in our efforts to spread the concept and practice.
Founder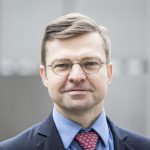 Founder of CSR International, Prof. Dr. Wayne Visser, is a world renowned CSR academic, advisor, writer and speaker, whose work has taken him to 75 countries over the past 25 years. He is the author of 20 books on CSR, with a PhD in CSR. He is Professor of Integrated Value and Holder of the Chair in Sustainable Transformation at Antwerp Management School and a Fellow at the University of Cambridge Institute for Sustainability Leadership.
What We Offer
Knowledge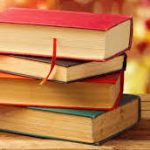 CSR International conducts and compiles research on corporate sustainability & responsibility and shares this through publications like: The CSR International Research Compendium (Volume 1 – Governance, Volume 2 – Environment, Volume 3 – Society), and Corporate Sustainability & Responsibility: An Introductory Text. See also our News page provided by 3BL Media.
Training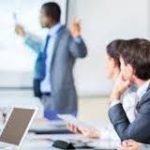 CSR International offers a variety of online and in-situ training courses, including for example on: Foundations, Practices & Frontiers of CSR, Transformational Leadership & Becoming a Future-Fit Organisation, Sustainability Innovation & Growing Effective Change-makers, Business' Human Rights & Responding to the Refugee Crisis, and Transformative Social Responsibility & Creating Integrated Value.
Tools
CSR International has a variety of CSR diagnostic and facilitation tools, including Classic CSR Assessment (measures against CSR codes & standards), Advanced CSR Assessment (measures transformative CSR practices), Hexagon Stakeholder Dialogue (quantifies feedback & consensus actions) and S2M Certification (based on sustainability, measurement & mediation). Members can be Trained and Licensed to use these tools, or Certified as organisations (for S2M).